Mrs. Davis Seasons & Episodes
Mrs. Davis has 1 seasons with a total of 1 episodes.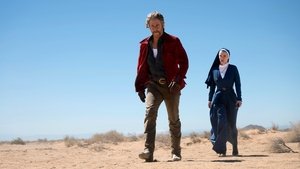 Where can I buy Mrs. Davis merchandise or memorabilia?
Who are the main characters in
Mrs. Davis

? - Top Billed Cast for Mrs. Davis
Who created
Mrs. Davis TV series?
Mrs. Davis was created by Damon Lindelof and Tara Hernandez . If you would like to see more information about the creator(s) please click their name.
Who stars in
Mrs. Davis?

– TV Show Cast

Here's the main list of all the actors and actresses who star in Mrs. Davis TV series
What network is
Mrs. Davis

on?

The TV show Mrs. Davis aired on Peacock network.
What is Mrs. Davis about? – Synopsis & Plot
A nun battles against and all powerful artificial intelligence that she thinks is a threat to humankind.